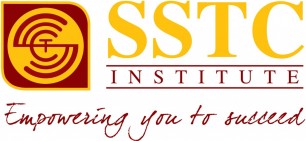 School: SSTC Institute
Course: Preparatory Course for Singapore-Cambridge GCE 'O' Level 
These courses prepare students for the Singapore – Cambridge GCE (Ordinary Level) examinations. The GCE 'O' Level qualification is an entry requirement to most Diploma and Polytechnics Diploma programmes, as well as entry into undergraduate foundation programmes of many junior colleges and universities. It is recommended that students doing these examinations for the first time study 7 subjects.
Course Content
English Language
Mathematics
Additional Mathematics
Principles of Accounts
Geography
Physics
Chemistry
Attendance Criteria
All students need to attend at least 75% of classes to be eligible for a Certificate of Attendance.  Student Pass holders are required to maintain an attendance of 90% and above to meet the Immigration and Checkpoints Authority requirement.
Average Teacher to Student Ratio
1:30
Mode of Delivery
Lessons are conducted in a classroom environment. Teaching methods include lecture, interactive tutorials, paired or group learning, practical science lessons, drills and other interactive activities that are in line with current best practices to support students' learning.
Assessment / Examination
Monthly progress tests are conducted as well as a Preliminary examination before the actual GCE 'O' level examination.
Education Pathway
With SEAB GCE 'O' level certificate with 6 'O' level passes (including English Language) would enable students to meet the general academic entry requirements of many Junior Colleges, Polytechnics, Institute of Technical Education, Diploma, and other equivalent courses not only in Singapore but also in the United Kingdom, Australia, Canada, USA, and New Zealand. Admission into these institutions is at the sole discretion of the individual institutions.