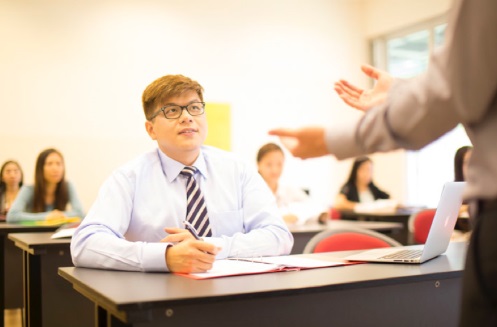 School: PSB ACADEMY
Course: Diploma In Tourism and Hospitality Management
Overview
The business of tourism and hospitality is a multifaceted industry that spans the globe and affects every facet of our lives. As the industry continues to evolve and mature, the opportunities that await those pursuing a career in leisure, tourism and hospitality are endless.
The Diploma in Tourism and Hospitality Management is designed to introduce students to core tourism, leisure and hospitality concepts, plus foundation management skills required to successfully manage and develop a tourism and hospitality business, or related leisure and recreation enterprises.
At the end of the programme, students will be able to:
Acquire a comprehensive understanding of the tourism and hospitality industry, its developments, career opportunities and challenges
Understand the roles and significance of various participants within the tourism system and hospitality sector
Describe the major tourist market segments and use this segmentation to target and meet the wants, needs and expectations of the traveling public
Demonstrate an understanding of the operations of major functional departments in tourism and hospitality organisations.
Gain an overview of marketing principles and basic business management practices
Develop a working knowledge of geographical and environmental factors in tourism associated to destination products.
Programme Structure
Programme Duration
The programme can be completed within 15 months for both full-time and part-time pathway.
Programme Structure
This programme consists of 11 modules, amounting to a total of 392 contact hours for the full-time pathway and 288 contact hours for the part-time pathway.
Assessment and Examination
At the commencement of each module, students will be provided the assessment mode and weightings for the module. Most modules have several points of assessment, which may include assignments, tests, projects and final examinations.
Programme Outline
Principles of Hospitality Management
Macroeconomics
Destination and Tourism Management
Principles of Accounting
Foodservice Operations and Management
Communication and Information Systems
Accommodation Operations
Marketing for Tourism and Hospitality
Business Study Skills*
Business Environment*
Fundamentals of Accounting*
* exempted modules
The delivery of modules may not follow the sequence as shown and is subject to change.
Intakes
Full-time: January, April, July, October
Part-time: January, March, July, September
Programme Details
Contact Hours
Full-Time: 392 hours
Part-Time: 288 hours
Maximum Candidature Period
Full-Time: 30 months
Part-Time: 30 months
Delivery Mode
Lectures, tutorials and project assignments will be conducted within PSB Academy campus.
Minimum Number of Students Before a Class Commences
Minimum 25 students are required before commencement of classes.
Admission Criteria
The minimum entry requirements for Local Student Admission:
2 GCE 'A' Levels;
Higher NITEC;
GCE 'O' Level (4 Credits which can be combined with**) (with 2 years of working experiences including National Service) 1 Year of work experience (including National Service) to be equivalent to 1 GCE 'O' Level credit (resume required). Limited to 2 GCE 'O' Level credits via work experience (including National Service);
**WPLN Numeracy Level 5 to be deemed equivalent as 1 credit at 'O' Level.
NITEC qualifications with minimum of 2 years of work experience (resume required);
NITEC with GPA => 2.5;
PSB Certificate in Business Management;
PSB SEAM Mathematics can be considered equivalent to 1 GCE 'O' level credit each;
WSQ Diploma (Level 4-6) / WSQ Specialist Diploma;
Diploma from Public Institutions or PEIs from other subject disciplines, subject to curriculum mapping;
Certificate from Public Institutions or PEIs in similar subject discipline;
2 LCCI Level 3 Module Certificate, CAT, ACCA Level 1, Partial Diploma (Poly/PEI), Partial Degree / Associate Degrees (complete two semesters)
Applicants who do not meet the above requirements may also apply, but will be assessed on a case-by-case basis.
English Requirements:
GCE 'O' level English (grade 1 to 6) or equivalent;
PSB Academy's Certificate in English Proficiency programme;
An equivalent English language qualification;
PSB Academy English Proficiency Test @50% (can be taken twice at lower mark 45%);
Pass PSB Academy SEAM English;
WPLN Literacy Level 5;
ITE Qualifications;
Post-Secondary Qualifications;
Professional Qualifications (ie: WSQ, LCCI, ACCA etc.);
Certificate from Public institutions and PEIs;
Certification from a PEI or professional institute where English is the sole medium of instruction;