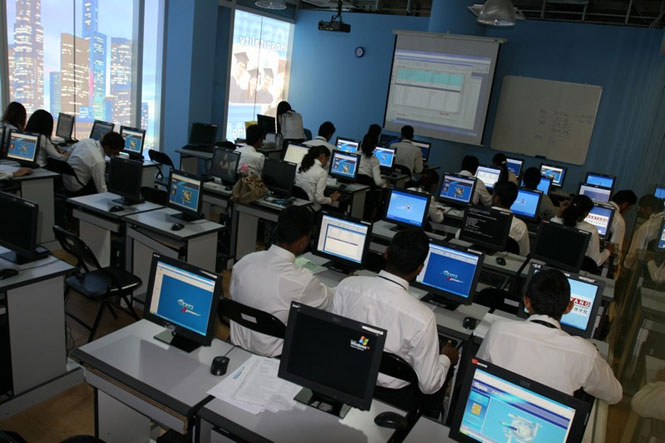 School: Nanyang Institute of Management
Course: Diploma in Management
Course Objectives
This course covers a wide spectrum of inter-disciplinary aspect of business. Students will graduate with a strong understanding of the business process. Students will be equipped with the necessary know-how to effectively operate in various middle management positions in the business world or to pursue further studies.
Course Structure
The course comprises 8 fully taught modules.
Duration : 8 months for full-time studies, 12 months for part-time studies
Average teacher-student ratio – 1 : 30
Maximum course duration: 36 months for full time studies, 36 months for part-time studies
Mode of Delivery
This course is wholly delivered in Singapore. Students will have access to local lecturers and resources provided by Nanyang Institute of Management.
There will be a combination of lectures, tutorials, workshops, seminars and presentations. Students may also be given additional work to complete outside of scheduled classes. Resources and materials provided for students will include lecture notes and references for further reading in books, publication, articles and websites.
Entry Requirements
3 GCE O Level-Pass on any subjects or its equivalent or
Completion of Year-11 education or its equivalent or
Completion of NIM Certificate in Business Management or its equivalent
IELTS 5.5 or equivalent
Applicants who do not meet the minimum English Language proficiency requirements are required to sit and pass the NIM English Proficiency Test.
Applicants should be at least 17 years of age at the time of application.
Assessment & Awards
Assessment of modules comprises coursework and written examinations. The coursework may include tests, practical assignments, research projects and/or tutorial participation.
Upon passing all 8 modules, a student will be awarded the Nanyang Institute of Management Diploma in Management.
Click here to know more about Nanyang Institute of Management