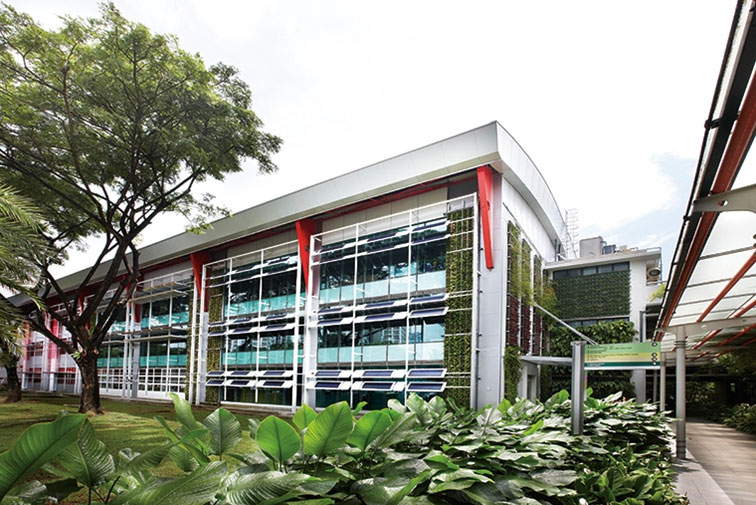 School: BCA Academy
Course: Diploma In Design (Interior & Landscape) (Full-Time)
Diploma in Design (Interior & Landscape) is a 3-year full-time Diploma programme. It covers the theories and practical applications of interior design and landscaping with emphasis on the essential skills required to creatively explore and visually communicate conceptual ideas and design solutions. Students are guided from basic drafting and freehand sketching through to computer-aided draughting and presentation.
Students are trained to creatively integrate design with construction technology and to present design schemes at studio sessions progressively throughout the course, culminating in final design project submissions. This programme is also structured to develop analytical and creative thinking skills in students as well as to equip them with knowledge on management and supervisory skills in order to meet the demands of today's business environment.
Students also undergo an industrial attachment programme to put their skills into practice and gain experience before they graduate.
Career Prospects
Upon successful completion of the programme, graduates have the potential to become the new generation of specialists in the niche area of sustainability development. Graduates will be able to perform the following job roles:
CAD/Technical Specialist
Interior Designer
Landscape Designer
Entry Requirements
3 GCE 'O' Levels
a) English Language – Grade 1 to 7;
b) Art or Design and Technology – Grade 1 to 6; and
c) A relevant subject – Grade 1 to 6; or ITE Higher NITEC or GCE 'N' Levels and NITEC with minimum GPA of 2.75 in a relevant discipline.
Those who have attempted the GCE 'O' Levels but do not meet the specified grade in English or Art or Design and Technology, may take an English or Design test conducted by BCA Academy to enable the Academy to assess their enrolment eligibility.
Candidates with other academic qualifications and experiences may be considered for admission on a case-by-case basis.
Graduates of this programme will be in a unique position to leverage on use of advance 3D technology to support the building industry.