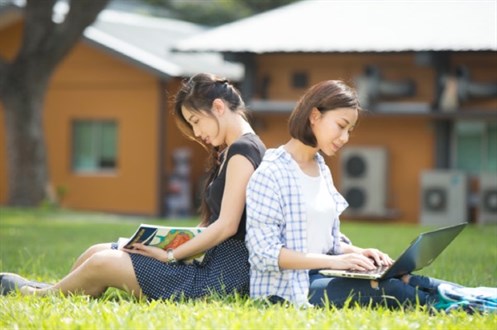 School: PSB ACADEMY
Course: Diploma In Business Administration (Accounting and Finance)
Overview
The Diploma in Business Administration (Accounting and Finance) programme is designed for those who want to acquire the skills for analysing financial and accounting information, both for controlling current operations and planning future activities. One of the purposes of this course is to relate the 'modern theory of finance' to the other management accounting functions.
At the end of this programme, students will be able to:
Understand the theory behind and practice of specific financial and management accounting areas
Apply specific management accounting and financial skills to increase the productivity and efficiency of their business operations
Assume higher levels of responsibility within these functional management areas as a result of newly acquired/improved skills
Programme Structure
Programme Duration
The programme can be completed within 9 months* for the full-time pathway and 12 months* for part-time pathway.
* with module exemption
Programme Structure
This programme consists of 11 modules, amounting to a total of 388 contact hours for the full-time pathway and 284 contact hours for the part-time pathway.
Assessment and Examination
At the commencement of each module, students will be provided the assessment mode and weightings for the module. Most modules have several points of assessment, which may include assignments, tests, projects and final examinations.
Programme Details
Contact Hours
Full-Time: 392 hours
Part-Time: 288 hours
Maximum Candidature Period
Full-Time: 18 months
Part-Time: 24 months
Delivery Mode
Lectures, tutorials and project assignments will be conducted within PSB Academy campus.
Minimum Number of Students Before a Class Commences
Minimum 25 students are required before commencement of classes.
Programme Outline
Core Modules
Business Decision Making
Macroeconomics
Management
Marketing
Principles of Accounting
Financial Management
Business Accounting
Business Ethics
Business Study Skills*
Business Environment*
Fundamentals of Accounting*
* exempted modules
The delivery of modules may not follow the sequence as shown and is subject to change.
Intakes
Full-time and Part-time: January, February*, April, May*, July, August*, October, November
*Available for Diploma with no exemption
Admission Criteria
Admission Requirements
The minimum entry requirements are:

GCE A-Level, Higher NITEC or equivalent qualifications (eligible for exemption); OR
GCE N, O-Level, NITEC holders or equivalent qualifications; OR
Mature candidates (≥ 21 years old with 3 years work experience) will be considered on a case-by-case basis
Applicants who do not meet the above requirements may also apply, but will be assessed on a case-by-case basis.