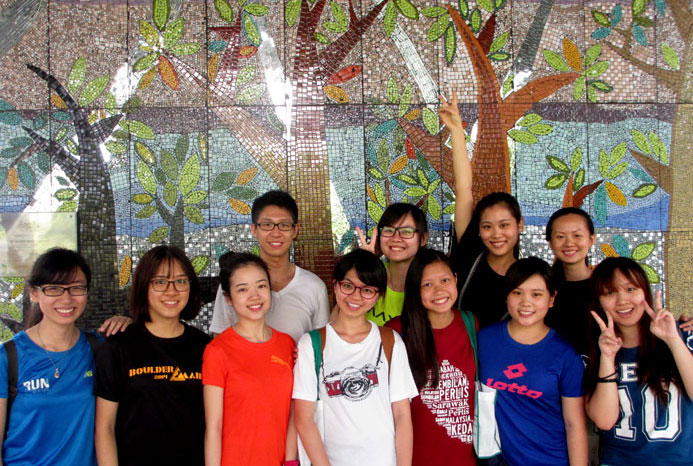 School: SIM Global Education
Course:Diploma in Accounting 
Programme Overview
This programme is developed and awarded by the Singapore Institute of Management, Singapore.
This 18-month programme is for you, if you intend to pursue a career in accounting or general commercial, management and operation.
Course Start Date & End Date
2 intakes a year in April & October
18-month full-time programme of 15 modules
Introduction
Laying strong foundation in accounting
You acquire:
Good foundation in accounting concepts and practice
Accreditation towards professional accounting qualification.
Further Education
With the Diploma, you can apply for advanced standing to the following:
BSc (Honours) programme from the University of London, UK
BSc (Honours) programme from the University of Birmingham, UK
BSc (Honours) programme from the University of Manchester, UK
BSc (Honours) in Marketing programme from the University of Southampton, UK
Bachelor of Business programme from RMIT University, Australia
Bachelor of Science (Business Administration) programme from the University at Buffalo, The State University of New York, US
Bachelor of Arts programme from the University at Buffalo, The State University of New York, US
Professional Accounting Qualification
Obtain credit exemptions from:
Institute of Chartered Accountants in England and Wales (ICAEW) ICAEW
Chartered Institute of Management Accountants (CIMA) CIMA
Association of Chartered Certified Accountants (ACCA)
Career Prospects
Accounting and finance-related positions in:
Financial services
Auditing services
Banking
Business development
Investment management
Marketing and retail
Manufacturing
Public service
Teaching Faculty
Lecturers are both academic and industry-based professionals with extensive work experience and knowledge in their domain.
Delivery Mode
The course is 100% face-to-face lecture-based learning. Coursework includes attendance at lectures, discussions of case studies, tests, presentations, and completion of group and individually-written assignments.
Learning Support
Classes and workshops are available on study skills, academic writing and presentation.
Remedial classes are provided to students who are required to take supplementary exams.
Academic Materials
Include module outlines, reading lists and handbooks on study strategies
Curriculum
18-month full-time programme (3 semesters) of 15 modules:
Auditing and Assurance
Business Accounting
Business Management and Communications
Business Statistics
Business Law
Company Law and Secretarial Practice
Cost and Management Accounting
Economics for Managers
Financial Accounting and Reporting
Information Systems for Business
Managing Human Resources
Managing Business Finance
Principles of Marketing
Professional Self-Development
Taxation
Contact hours: 42 hr per module, total: 630 hr
3 semesters. Each semester is a period of six months.
Lectures at least 5 times a week (Mon-Fri)
Each lesson: 3 hr
Programme Calendar
2 intakes a year in April & October, each covering 18 months.
April intake: early April to end-September (following year)
October intake: early October to end-March (year after next)
Candidature Period
Maximum allowed period to complete the 18-month programme is 36 months or 3 years
No refund or recourse when student did not complete in the maximum period
SIM reserves the right to recommend and withdraw a student who cannot cope with the demands of the programme, especially when the student's pass has expired.
Minimum Class Size
Minimum class size to commence: 25 students. Students will be informed within 30 days before class commences.
Entry Requirements
Five GCE 'O' level passes (Grade 1-6) including English as first language and Mathematics.
Other qualifications will be assessed based on the equivalence to GCE 'O' level examinations.
Applicants who do not meet the academic requirements might be recommended to undergo a 6-month Management Foundation Studies (MFS) programme.
For international applicants (full-time programme only)
International applicants will be assessed on the qualification's equivalent to the GCE 'O' level exam.
English Language Requirement
GCE 'O' level pass in English (as first language); or
IELTS with an overall score of at least 5.5; or
TOEFL score of at least 550 (paper-based) and 4 in the Test of Written English (TWE) or 79 (iBT); or
SAT1 score of at least 550 (critical reading or writing); or
Pearson Test score of at least 49/100; or
An equivalent English language qualification.
Applicants who do not meet the English language requirement would need to study the Certificate in English Language Upper-Intermediate (CEL Level 5) programme before enrolling in the Diploma programme
Note:
Duration of the CEL programme depends on the applicant's English language proficiency.
Applicants may sit for an English Placement Test conducted by SIM to determine their English language proficiency level.
IELTS or TOEFL or SAT1 or Pearson test scores must be less than two years at point of enrolment
The SIM English Placement Test results is valid for 1 year from date of test
Assessment & Exams
Continuous assessment and end-of-semester exam.
Continuous assessments include case studies, class tests, discussions, presentations, group and individual assignments.
Promotion
To attain a pass for each module, students must achieve overall minimum GPA of 1.0 (grade D).
Attendance requirement
Local students: 75%
International students: at least 90% attendance in any month of the course (as required by the Singapore Immigration Checkpoints Authority)
Graduation
Graduating students who passed all modules will be issued a transcript and awarded with a Diploma certificate from SIM upon graduation.