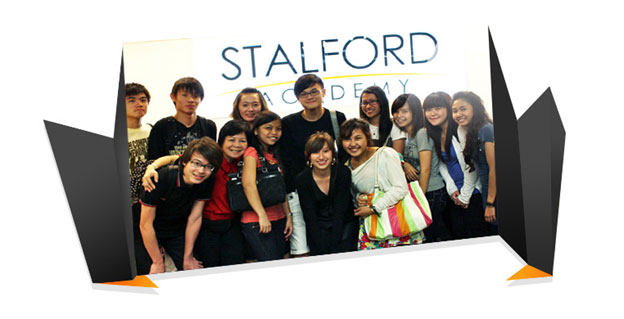 School: Stalford Academy
Course: Preparatory Course for Singapore-Cambridge GCE 'A' Level
Stalford Academy's 'A' Levels preparatory course aims to thoroughly prepare private candidates for the GCE 'A' Level Examinations, which are national level assessments jointly organized and conducted by the Singapore Examinations and Assessment Board (SEAB) and the Univesity of Cambridge Local Examinations Syndicates.
In this preparatory program, students will be equipped with the concrete knowledge and necessary intellectual skills in tackling the examinations. If you are keen on achieving the key to smooth progress into tertiary education, be sure that this is the right preparatory program for you.
General Information
Course Duration: 12 months (Full-Time) or 24 months (Full-Time)
Course Delivery Method: Classroom Teaching
Lesson Hours: Mondays to Fridays, between 9am to 7pm (actual duration depends on the number of subjects taken)
Total Contact Hours: 900 contact hours for 12-month programme (3-H2 and 2-H1 subject package)
1,800 contact hours for 24-month programme (3-H2 and 2-H1 subject package)
Lesson Duration: 1.5 to 2 hours per lesson
Lesson Venue: 12 Kallang Avenue #03-11/12/13/14, Aperia, Singapore 339511
Course Content
Applicants may enroll for the following subjects*.
| | | |
| --- | --- | --- |
| Chinese Language and Literature (H2) | **Chinese Language (H1) | **Mathematics (H1) |
| Mathematics (H2) | **Chemistry (H2) | **Physics (H1) |
| Physics (H2) | **Economics (H1) | |
| Chemistry (H1) | **Economics (H2) | |
| General Paper (H1) | | |